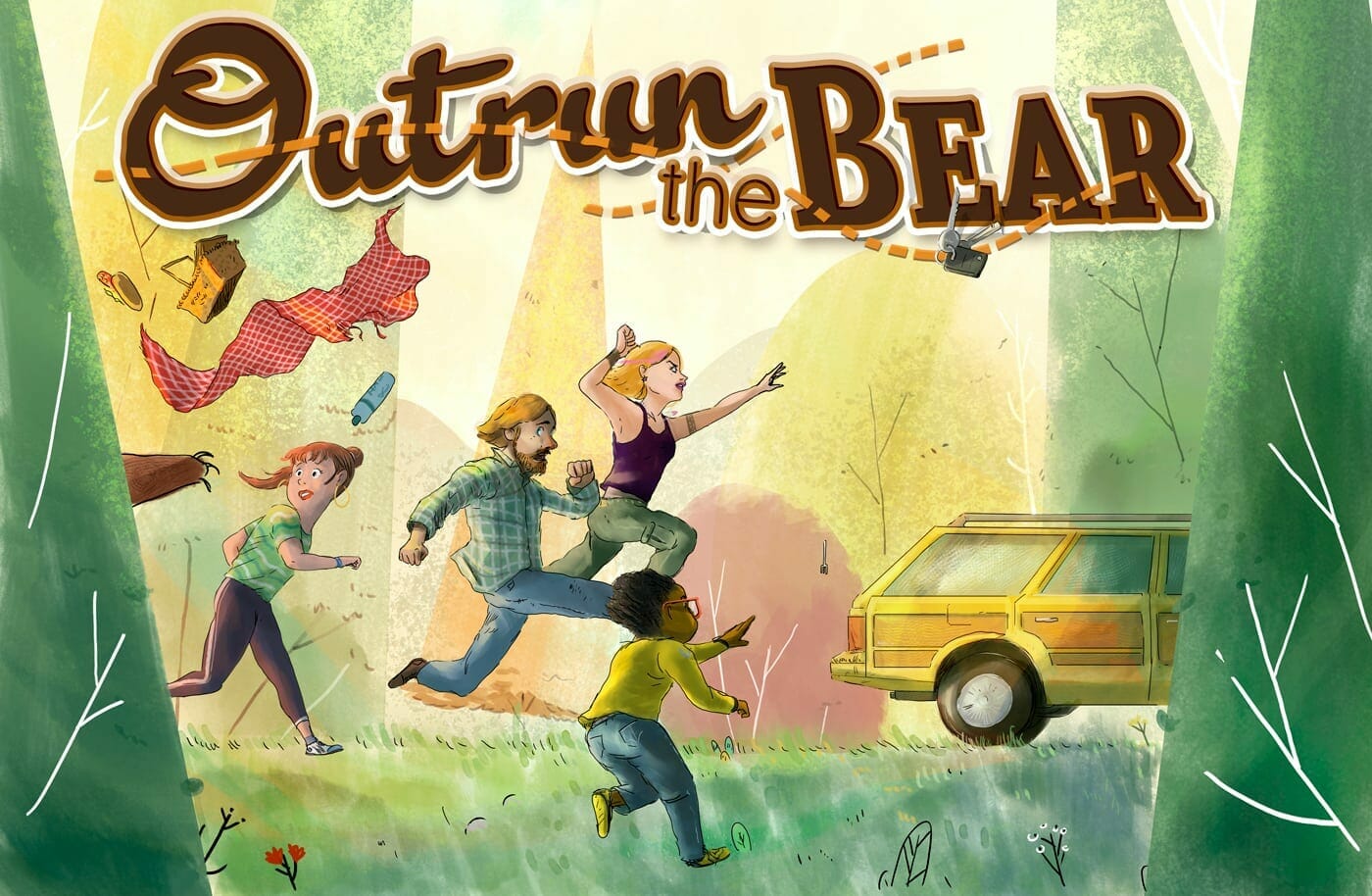 ---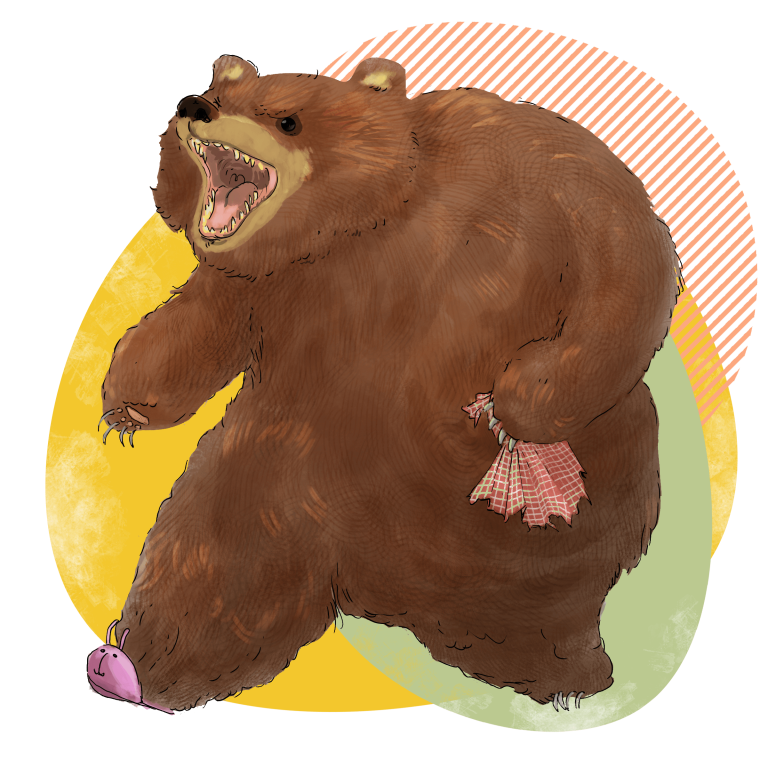 A TABLETOP BOARD GAME
Outrun The Bear
20-45 MINUTES, 2-6 PLAYERS, ALL AGES
Sometimes you don't have to OUTRUN THE BEAR… you just have to outrun your friends.
You'll play against up to five friends as you manage your cards in a race for your lives.
Start at the campsite, and use fun action cards to make it all the way to the parking lot and the safety of the car (while helping or sabotaging your friends' progress). Careful… you never know who has the CAR KEYS!
Easy & fun to learn for the whole gang with beautiful and funny artwork.
The game ends when all runners have either made it to the parking lot or have been eaten by the bear. So try to keep at least one friend between you and the bear at all times, and maybe you will manage to OUTRUN THE BEAR!
---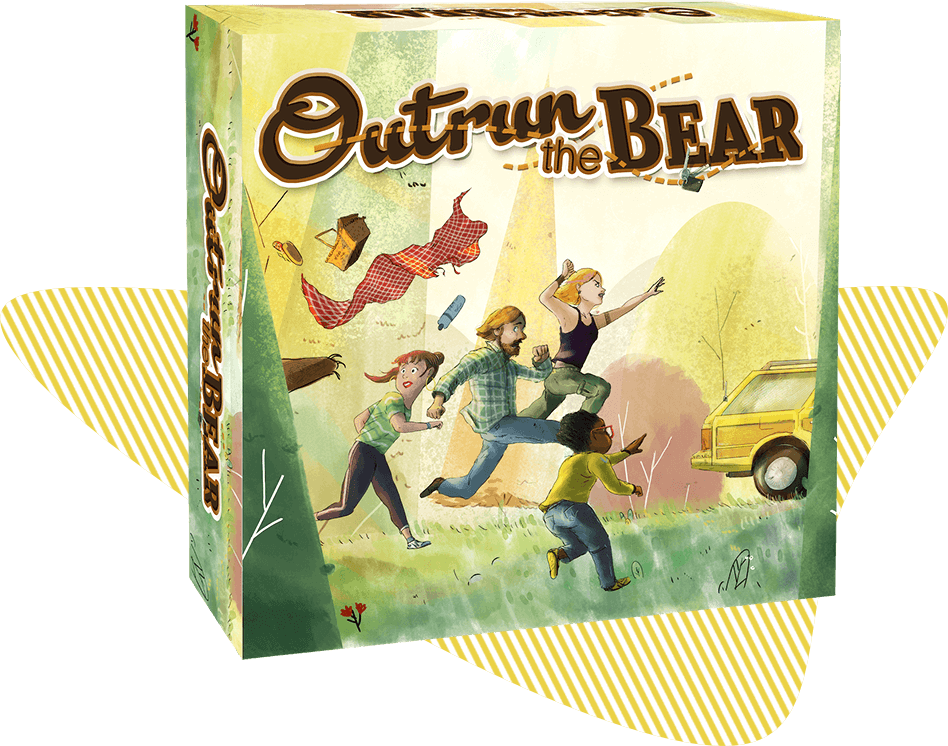 HERE'S HOW TO GET YOUR PAWS ON IT
Get The Game
OUTRUN THE BEAR is a physical, tabletop board game currently in pre-production. You should be able to back this game via crowdfunding campaign soon.
Subscribe to our newsletter to find out as soon as the crowdfunding campaign starts! Please fill in your name and email below. We don't share your email with anyone else, ever.
---
---
Gameplay
A peaceful walk in the woods…
…interrupted by a hungry bear!
---
WATCH YOUR STEP!
Whether it's a slope that slides you back or a river that wears you out, this beautiful campground is full of terrain that can be a boon or a hindrance. A careless run could cost you your life.
FRIEND AND FOE?
As you run for your life, there will be opportunities for you to help or harm your other runners. Will you feed them to the bear for a better shot at your own survival, or try to survive together?
ACT, REACT, EQUIP

To facilitate your race, you'll manage a hand of cards which represent ideas, items, and equipment that could help you make it to the safety of the car. Drew a card that won't help right now? Toss it to gain some ground!
---
---
Learn More
Frequently Asked Questions
Is this a physical, table top board game?

Yes… well it will be as soon as it is finished!
How can I get Outrun the Bear?

Right now the game is still in the development process, but if you sign up for the newsletter you'll be notified as soon as we have a date set.
Is there anything I can do to help speed up the process?

Talk about the game, follow on instagram/twitter/facebook and share with your friends. And if you'd like, I'm always looking for new play testers.
Will you be crowd funding?

Yes, that's the plan. I haven't picked a platform yet, so keep on opening the newsletter to be one of the first to know when I have.
---
---
Meet the runners
Game Characters
In the base game of OUTRUN THE BEAR the runners are the pieces that you control, and the characters portrayed in the art. My goal is to one day bring you an expansion giving them unique abilities and win conditions– for now, just try to keep them alive for me, would you?
---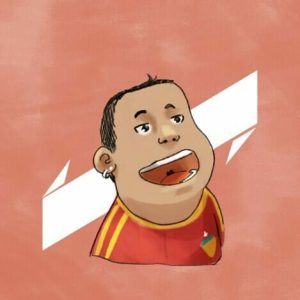 ---
---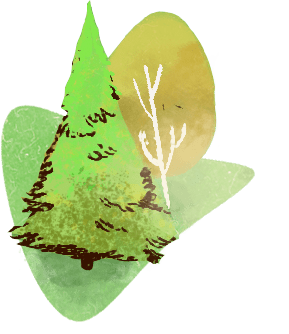 Illustrated by
Andrea Allemanno
---