A board game
Outrun the Bear
20-45 MINUTES, 2-6 PLAYERS, AGES 8+
Outrun the Bear is an award-winning family board game that's easy to play, but with just the right amount of crunchy puzzle for strategy fans!
Lace up your hiking boots and get ready to run… Outrun the bear, or outrun your friends!
Pick your runner from 8 charming and quirky standees, and move along the beautiful park trail using fun action cards that challenge your wits and tickle your funny bone. All the while, you're menaced by a bear that seems to know your every move and has a mind of its own…
You know what they say about outrunning a bear– so try to keep your friends between you and the bear, and maybe you'll manage to make it out of this alive!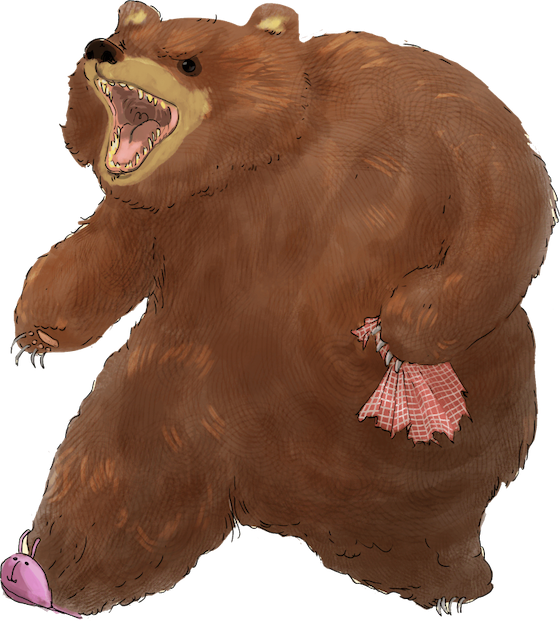 THE PEOPLE'S BEAR
Winner, People's Choice Best Family Game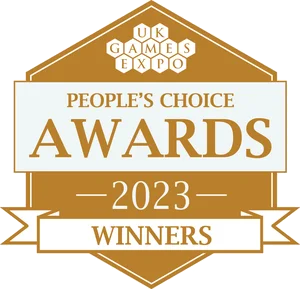 Outrun the Bear was voted 2023 UKGE People's Choice "Best Family Game" at the recent UK Games Expo Awards, which says it recognizes "quality and excellence in new games and products in the Tabletop Games marketplace." Thanks, UKGE and everyone who voted for Outrun the Bear!
Thoughts from reviewers:
"Not too complicated, it's not too simple either… just fun all around."

"Outrun the Bear is an entertaining mix of take-that gameplay and family fun night antics."

"I love this chonky bear."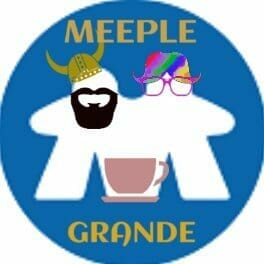 HOW TO PLAY
Light, but Crunchy!
If you're a tabletop gamer looking for a fun game for the whole gang, check out OUTRUN THE BEAR.
Outrun the Bear uses the beginner-friendly mechanic of managing a hand of cards, and each card has instructions for how to use it. So it's easy for younger gamers, or those new to tabletop games… but Outrun the Bear also allows more experienced gamers and fans of strategic games to gain advantage through card combos and terrain mechanics.
Unlike a lot of beginner-friendly games, you won't be controlled by pure dumb luck here; Outrun the Bear is not a roll-to-move. Survival is influenced by player actions. The Bear's movement is calculated by what cards are played.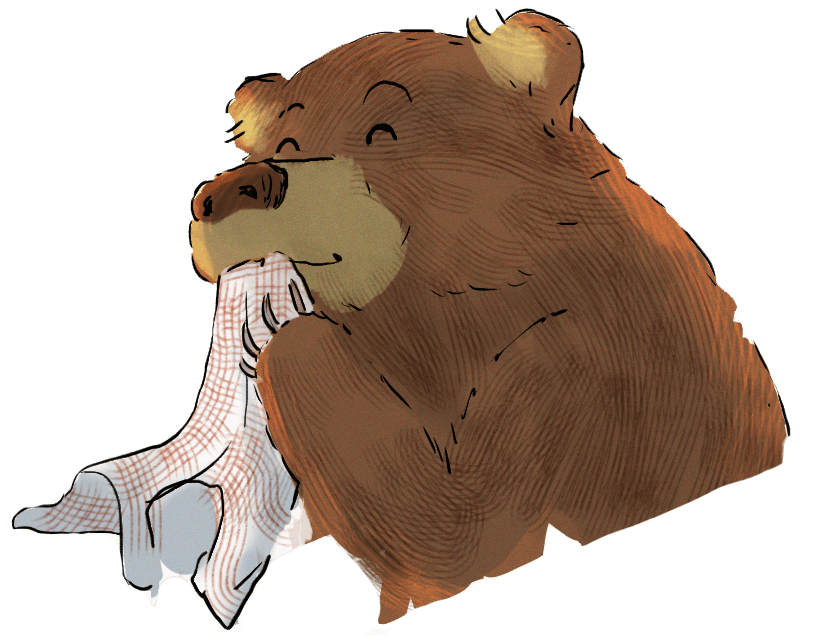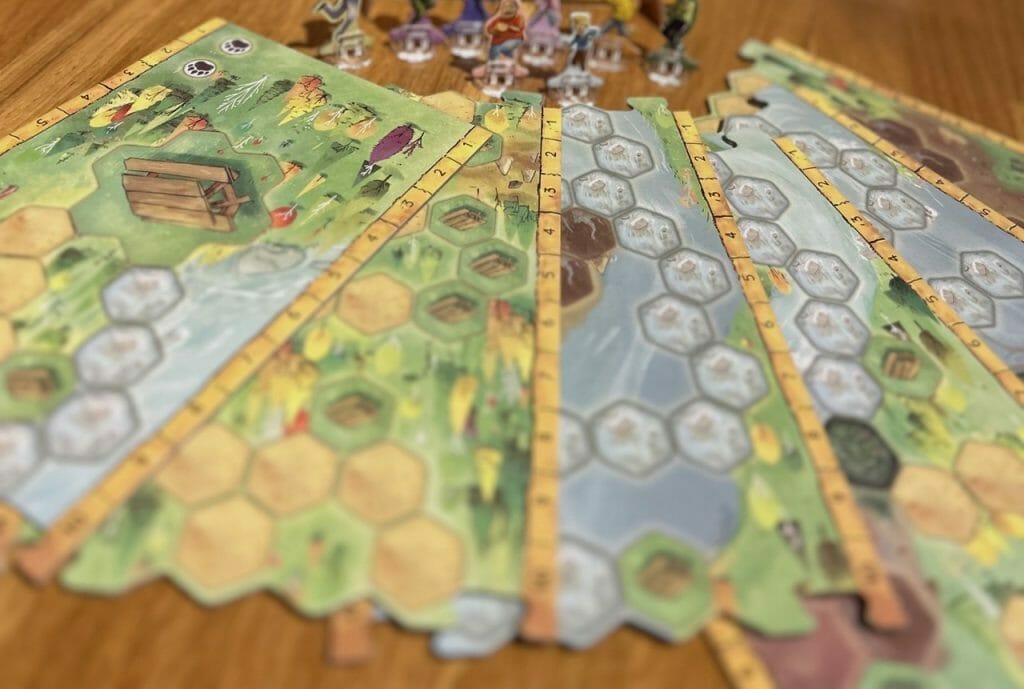 WATCH YOUR STEP!
Whether it's a slope that slides you back or a river that wears you out, this beautiful campground is full of terrain that can be a boon or a hindrance. A careless run could cost you your survival.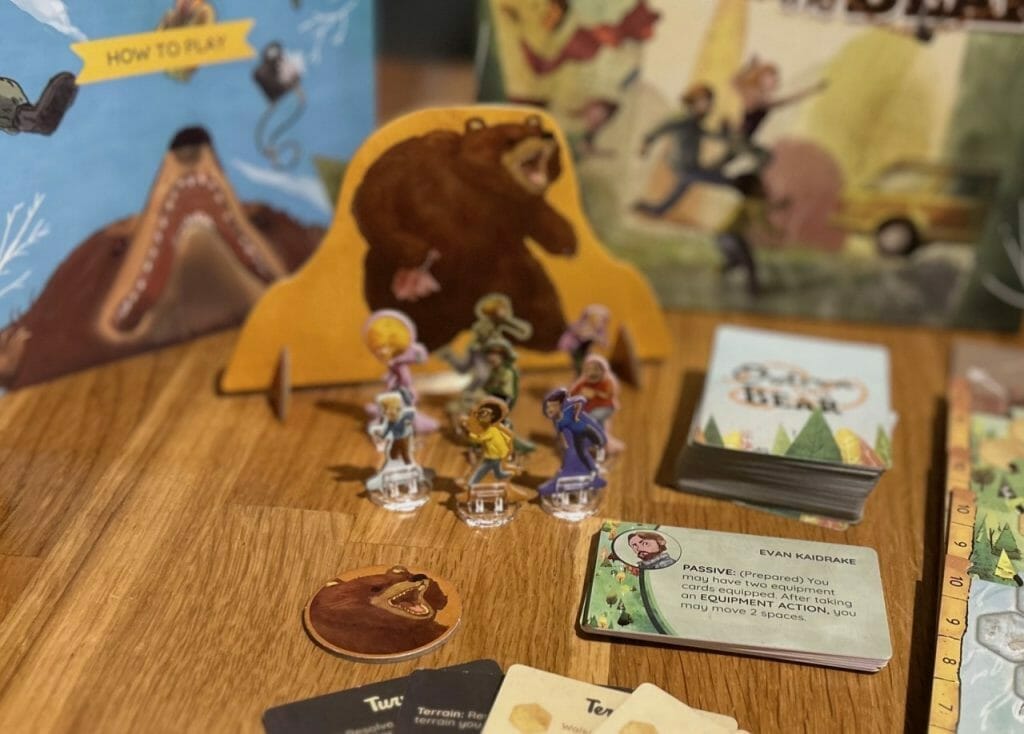 FRIEND AND FOE?
As you run for your life, there will be opportunities for you to help or harm your other runners. Will you feed them to the bear for a better shot at your own survival, or try to survive together?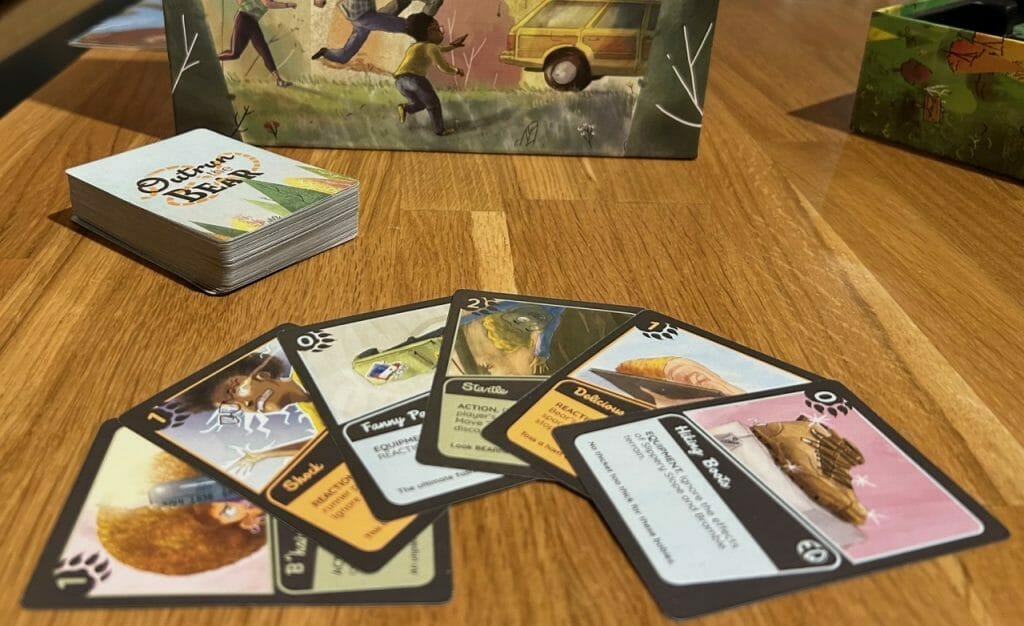 ACT, REACT, EQUIP
To facilitate your race, you'll manage a hand of cards which represent ideas, items, and equipment that could help you make it to the safety of the car. Drew a card that won't help right now? Toss it to gain some ground!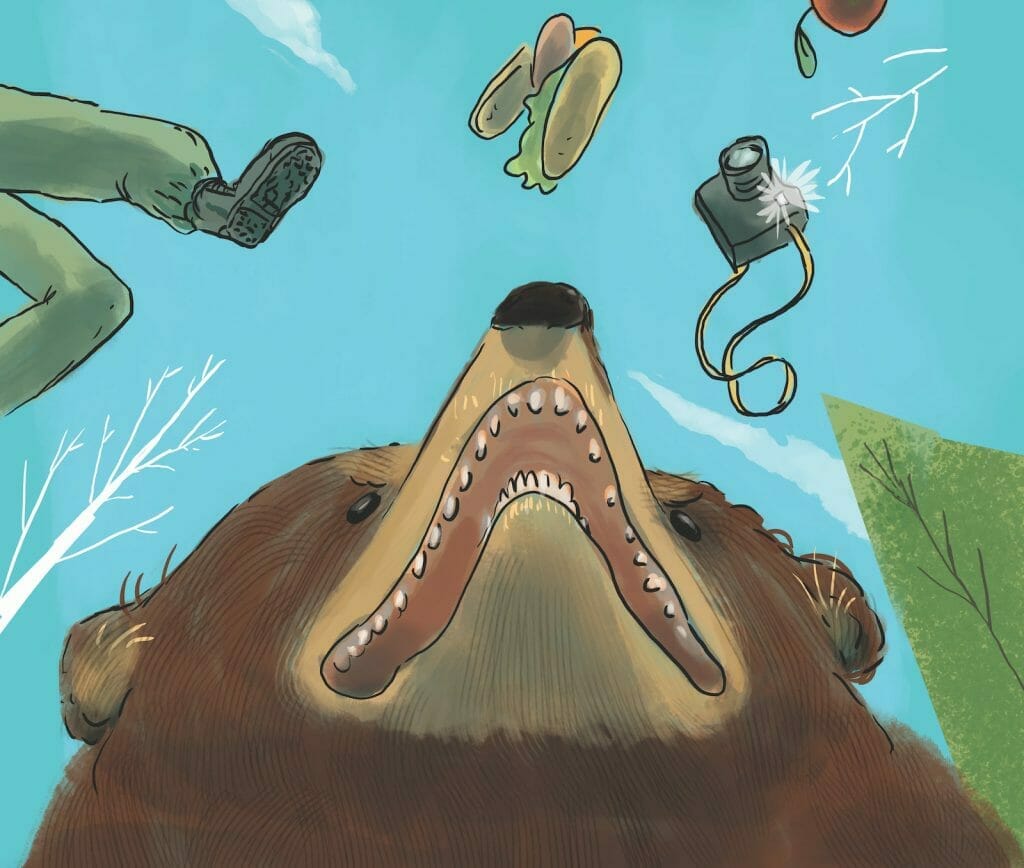 SIGN UP FOR
The Newsletter
Once a month, we send a roundup of news about Outrun the Bear, upcoming events, and more. Drop your email if you want in!
FAQ
Frequently Asked Questions
How many can play?

Outrun the Bear can be played by 2-6 players.
How long does it take to play?

Games usually run from 20-45 minutes.
Is this game kid-friendly?

Yes! Outrun the Bear is good for ages 8 years and up. Everything's family-friendly.

All artwork is delightfully illustrated by Andrea Alemanno, who also illustrates children's books.
I'm a Serious Gamer– would I enjoy Outrun the Bear?

I think so! As the designer of this game, I enjoy the challenge of strategic games and I hate when games are predictable, boring and purely luck-based.

But I also have lots of family and friends that don't game as much as I do, and I wanted something EVERYONE could enjoy. That's why I made Outrun the Bear.

It's approachable, because you manage a hand of cards and each card tells you what to do. But fans of strategy will enjoy the ability to find and deploy powerful card combinations and terrain effects to gain advantages.

And as for the bear, it's not luck based– its movements are calculated from the actions of the players at the table!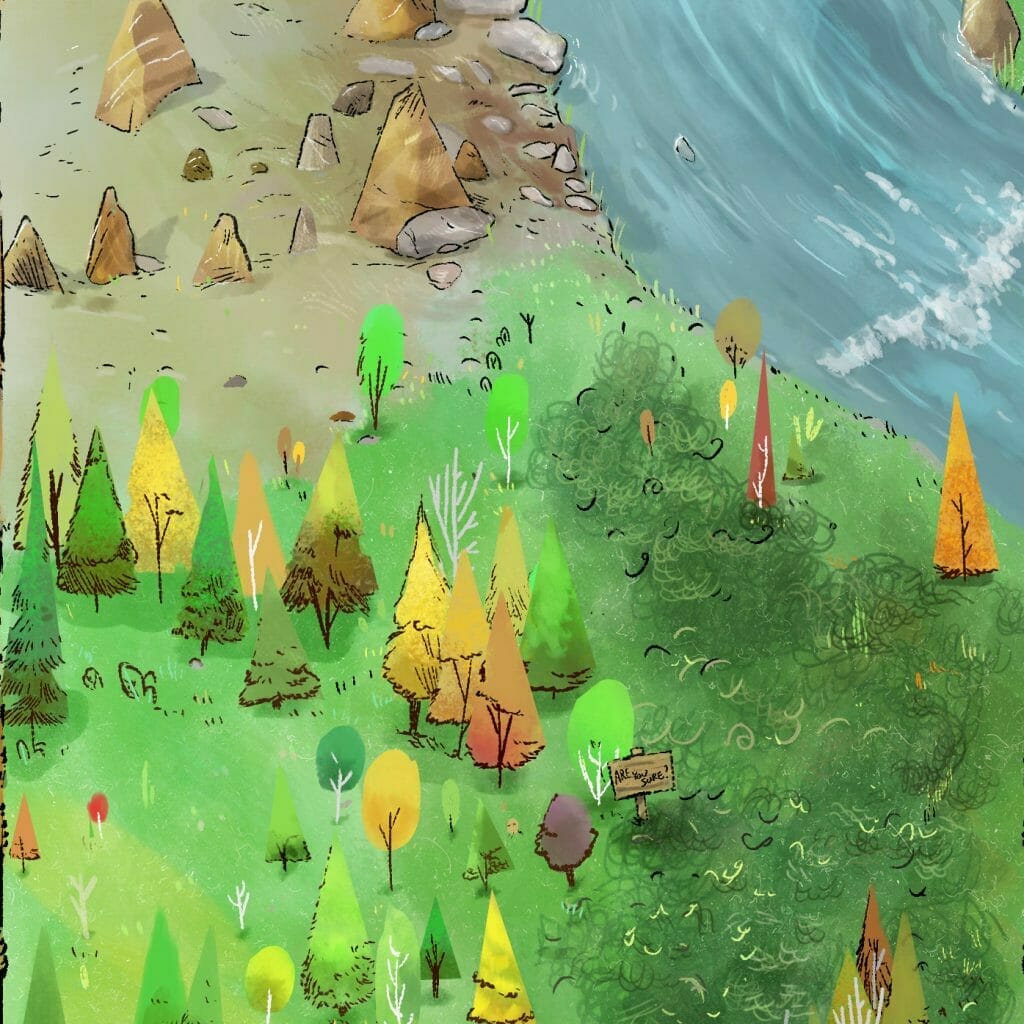 Retail Sales
Are you a retailer?
Please contact me to inquire about stocking OUTRUN THE BEAR in your retail space!