Attending PAXU last weekend was pure awesome, and being able to bring a game of my own design took the show to a whole new level. Honestly I was pretty nervous headed into it, I had no idea how people would respond to me and my bear, but those of you that I met there blew me away with your warm reception. Thank you for being welcoming and showing your interest in this game.
Now if you are one of the 18 who made it way from the bear I want to once again say congrats! If you're one of the other 35, well, at least it should have been warmer in that bear than it was in Philly.
If you were one of the many who I got to meet but wasn't able to get in on a table, well I've got some great news!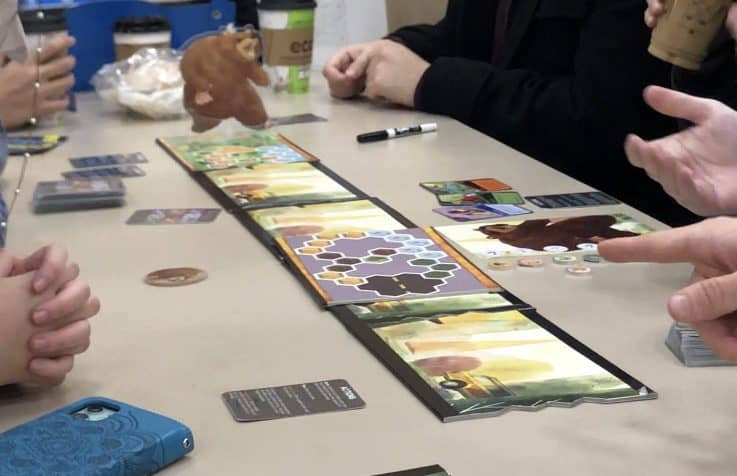 Live on Table Top Simulator!
Unlike most bears, who'd hibernate in the cooler months, mine left the cave and went digital to find some tasty play-testers! If you want to check it out with your friends, click here.
After playing, please check out the tablet in the game and fill out the play-test feedback form– that way I'll be able to make the best game I can for you all.
Need someone to run with or against? Check out our discord, who knows– maybe you'll be the next one to feed me to my own bear!